House - MERIBEL LES ALLUES
(73550) - SAVOIE
€ 6,100,000
Réf : A17400
660 m2 habitable
31 rooms
15 bedrooms
16 bathrooms
800 m2 land
Virtual Tour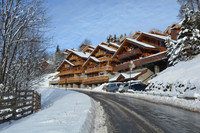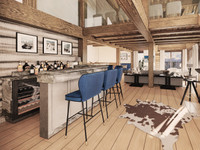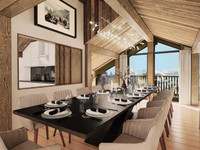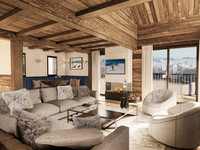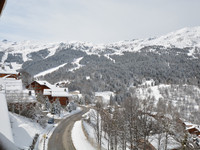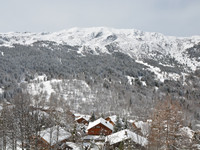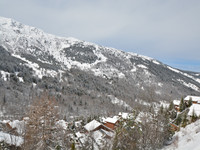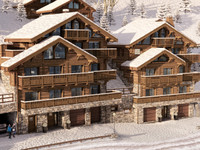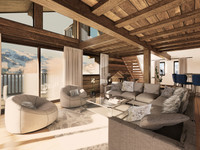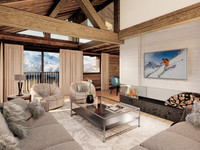 Rare Opportunity - 2 Luxury Externally Complete Chalets allowing the creation of your own vision internally.
Externally Complete + Air & Water Tight - Concrete shell internally.
By purchasing at an Externally Complete stage of completion which included the site works, concrete walls, external insulation, wood & stone external cladding, external doors, triple glazed windows, balconies, terraces, slate roofs, copper guttering, chimneys, etc. money is saved on notaries' fees & property taxes which can be spent on the chalet fit-out instead.
It's possible to take over the current design and fit-out process using local building contractors or start afresh with the purchaser's interior design architects and building team/s. Introductions to local architects and artisan are available.
Depending on the purchaser's requirements this option should be less experience and give a purchaser total control over the internal design, quality of finishes and equipment installed.

Request for more information
Réf : A17400
Voir l'annonce en Français
Detailed description
Interior Architects & Designers and Project Managers with local Chalet experience:
Amevet - www.amevet.fr
WilkinsonBevan - www.wilkinsonbeven.com
YBO Agence - Architecte-d-interieur - Meribel
Laughland Jones - www.laughlandjones.co.uk
Fabienne Gros - www.fabiennegros.fr
Atelier Crea & Co - www.ateliercreaandco.com
Refuge - www.megeve-refuge.com/home

The price includes real estate agency fees but not notaries and property purchase taxes of approximate 7%. In addition the 20% TVA (VAT) is not payable nor reclaimable on the above prices as it's a "private build" not a "developer build".
If a purchaser buys a new build in France from a developer a purchaser will normally benefit from the lower Notaire fees & property purchase tax of approx. 2.5% (instead of the standard approx. 7%).
In addition a purchaser who uses this new property only as an investment property and rents it with "hotel services" immediately all of the time for the next 20 years are able to reclaim the 20% TVA component of the purchase price upon purchase.
If a purchaser buys at the Externally Complete – Concrete Shell Internally stage with the correct purchasing structure/vehicle they should be able to also reclaim the 20% TVA on the internal fit-out cost if the chalets are used as rental investments.
It is therefore important to be aware of the difference when making comparisons.
The purchase price is very attractive in comparison to other new builds in central Meribel. Prices for new builds directly on a ski piste and/or next to a ski lift average €25,000 to €35,000 per m2 and sometimes as high as €40,000 per m2.
However prices for new builds not directly on the piste but still only a short distance away are considerably lower.
The most directly comparable development is Falcon Lodge which is currently under construction directly behind these 2 new build chalets.
Over 70% of this development is sold and these are averaging €17,767 per m2. There are 44 apartments but only 2 chalets in the Falcon Lodge development with the larger chalet having been sold for approximately €20,000 per m2.

Details subject to change and/or negotiation – January 2023

------
Information about risks to which this property is exposed is available on the Géorisques website : https://www.georisques.gouv.fr

Price
6 100 000 € (HAI)
agency fees to be paid by seller
This property has ...
Mains Drains
Outside hot tub
Garage
Private parking
Detached
Mountain view
High speed internet
Swimming Pool
Spa facilities
Property Type
Location
Close to golf course
Resort property
Ski
SAVOIE(73)
French Alps
Diagnostic de Performance Energétique

ANCIENNE VERSION RÉALISÉE AVANT LE 1ER JUILLET 2021
DPE vierge, consommations non exploitables